Handcrafted artisan
Yukon glassware.
Made with love under the northern lights.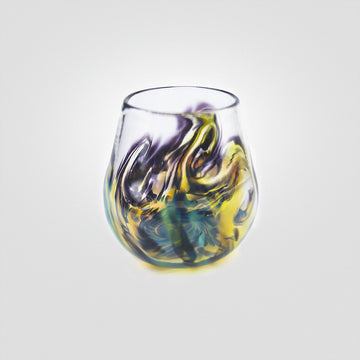 Featured
Great Gift Ideas!
These Lumel pieces make great gifts! Whether it's a seasonal holiday or a personal celebration, you can't go wrong here. Handmade under the Northern Lights with a whole lot of joy and Yukon spirit.
Shop Gifts
Lumel Glass is the online storefront of Lumel Studios - a one-of-a-kind "happiness factory" in beautiful Whitehorse, Yukon. All pieces are handcrafted by expert artisans in our earth-friendly, community-building, joy-inducing glassblowing facility.
Custom Pieces
You dream it, we create it.
Lumel Glass offers three main types of custom glasswork: Commissions, Memorial Ash Work, and our Kids Design Glass series.
Learn More
What We're All About:
Making Change - and Friends - In Our Home
We're not located in the Yukon accidentally - we purposely built a studio in Whitehorse, and we're proud to call it home. Our community, our nature, and our visitors all inspire us. 
World-Class Artisans Creating Happiness
Glass objects are not particularly rare, but our world-class, longstanding team is. Everything we create has a real person - or persons - putting love into it, from start to finish.
Treating Our Planet and Our City With Respect
We do everything we can to be good stewards of land we live in and the earth we live on. We recycle as much glass as possible, and the studio's electricity is 100% solar.